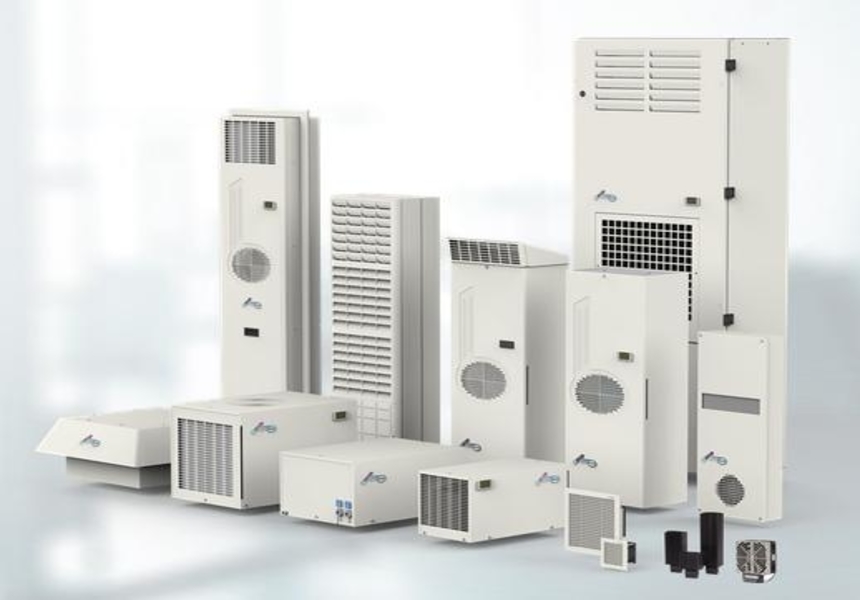 Air conditions
Industrial Automations
Cabinet Air Conditions
---
Protherm - Wall mounted air conditioner
Protherm, wall mounted air conditioner, is designed to meet the cooling requirements in the industrial sector.
Specifically designed for mounting on the wall or door of electronic enclosures, Protherm covers a cooling capacity range from 330W to 4000W.
Thanks to the new hydrophilic treatment of the condenser and the optimal space out between the fins, the standard units can work without filter at 100% without any efficiency shrinkage for its whole lifetime. Furthermore, this kind of treatment improves the resistance of the condenser against the corrosion and saline.