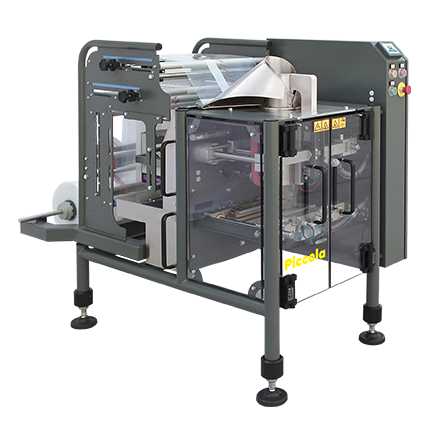 Vertical packaging machine for small speeds
Packaging Machines
Vertical Film packaging Machines
---
Piccola - Its design is essential, its size is small, these are the distinctive marks of Piccola
packaging demand. The interface by color Touch Screen panel with symbols
and graphic commands on screen, simplify the handling of the machine even
to the untrained operator. The mechanical gears and drives are conceived
to grant dependability and to reduce the service operations, furthermore the
machine can be fitted to be used with several kinds of feeding equipments,
weighers, fillers, depending on the product to be handled. This is made possible
also by the compact size of the frame, which allows to bring the machine
in workshops with little or narrow space. In case of frequent need of shifting,
it is possible to have the machine mounted on wheels.